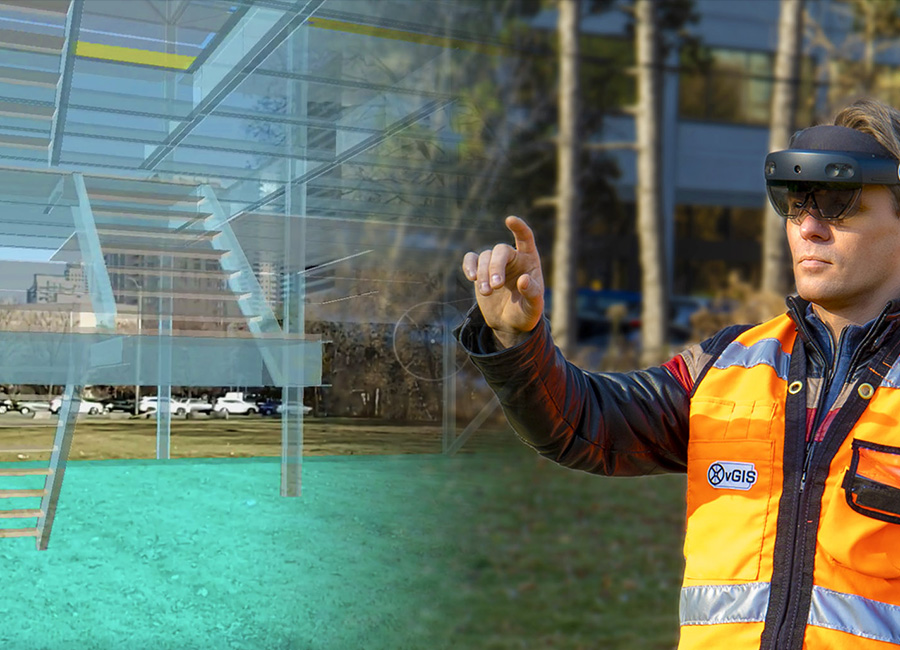 DATA AS LIFE-LIKE 3D HOLOGRAMS
vGIS uses Microsoft HoloLens to visualize BIM, GIS, and Reality Capture data as holograms to create a natural extension of the real world.
By integrating natively with the BIM and GIS formats, vGIS eliminates the need to prepare and process data manually. Once updated in Esri ArcGIS, Autodesk BIM360, or Bentley iTwin, your data automatically appears as 3D holograms in your field of view.
Deployed to optimize field services and improve decision-making in boardrooms, vGIS products designed for HoloLens deliver real-life benefits.