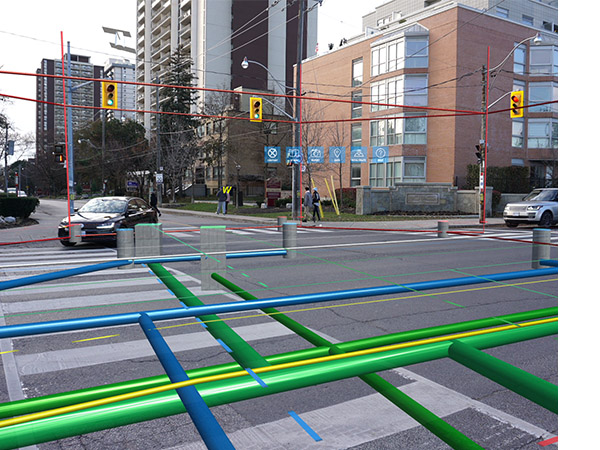 Your CAD and GIS data in full 3D
vGIS unlocks the power of Microsoft HoloLens to visualize CAD and GIS data as holograms to create a natural extension of the real world.
vGIS integrates natively with the commonly-used GIS and CAD formats, which eliminates the need for manual data preparation and processing – once updated in Esri ArcGIS or Bentley iModelHub, data automatically appears as 3D holograms in your field of view.
Deployed to optimized field services and improve decision-making in the boardrooms, vGIS products designed for HoloLens deliver real-life benefits to the end users.