Is the Era of Foldables Coming to Industrial AR?
Aug 10, 2022 | Views : 1825
All phone images © Samsung.com.
With the recent unveiling of the latest generations of the Galaxy Z Fold 4 and Galaxy Z Flip 4, Samsung is doubling down on its challenge to the standardized form factor we are so familiar with. The Galaxy Fold and Flip devices—also called the Galaxy Z series—enable users to change the screen size of their phone from a clamshell to a full-size phone (if they are using a Flip) or from a phone to a small tablet (if they are using a Fold).
Although there are a few changes in appearance in the new Galaxy Z devices, there are quite a few changes under the hood.
vGIS, a leading developer of engineering-grade augmented reality (AR) platform, identifies and uses the best technologies for improving construction and asset management, and the company has evaluated how useful the newest generation of the Galaxy Z series will be for industrial AR. Foldable phones may tick a few important boxes—like having a portable form factor and a large screen for AR displays. But does it make sense to deploy Samsung Galaxy Z Fold 4 and Samsung Galaxy Flip 4 with industrial AR?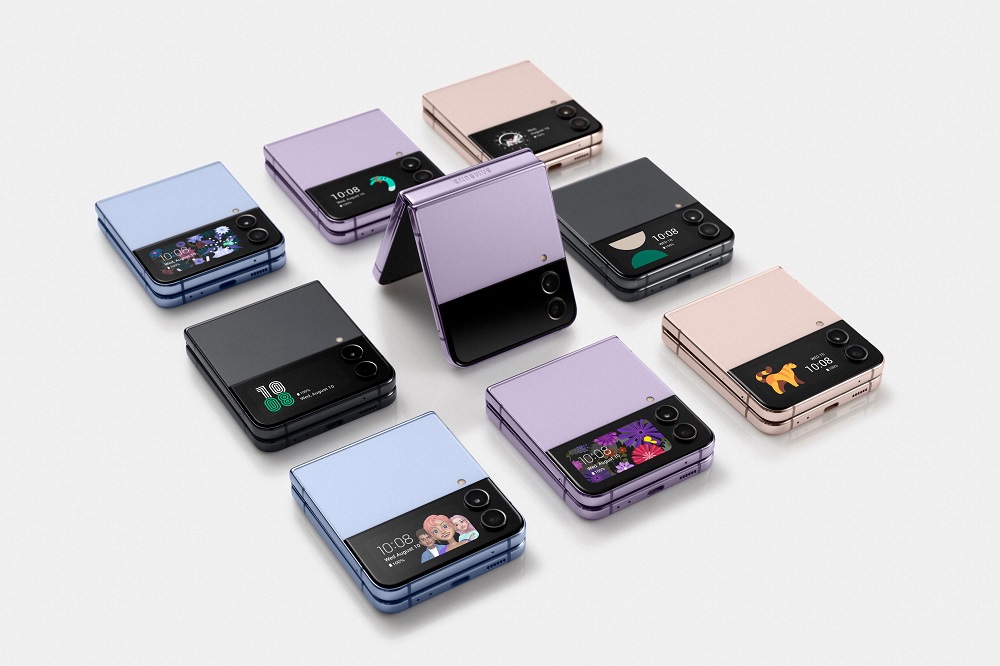 Foldables
For many years now, smartphone makers have been churning out chocolate bar–style phones. But even as design has been largely stagnating in much of the industry, Samsung has been exploring new form factors. Foldables are a promising innovation, and the company has committed substantial resources to bringing them to a mass market.
The convenience of switching between a phone and a tablet at will is quickly becoming a major selling point for Samsung, which reports moving over 10 million foldable units in 2021. When you compare this number to the sales of Samsung's 2021 flagship phone, the Galaxy S21—between 20 million and 25 million units in the same year—it seems that Samsung's bet has merit.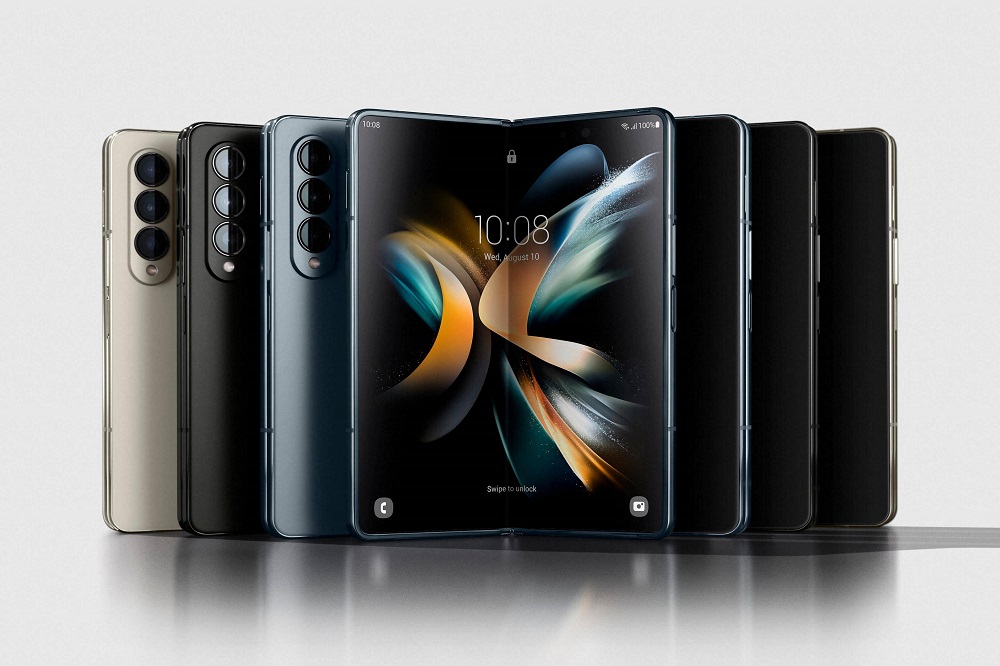 Value for Idustrial AR
Demonstrably, then, many consumers have embraced the dynamic form factor of the fold and flip series. Given the advantages of the relatively small chassis yet large on-demand screen, does it make sense at present to also use foldables with industrial AR?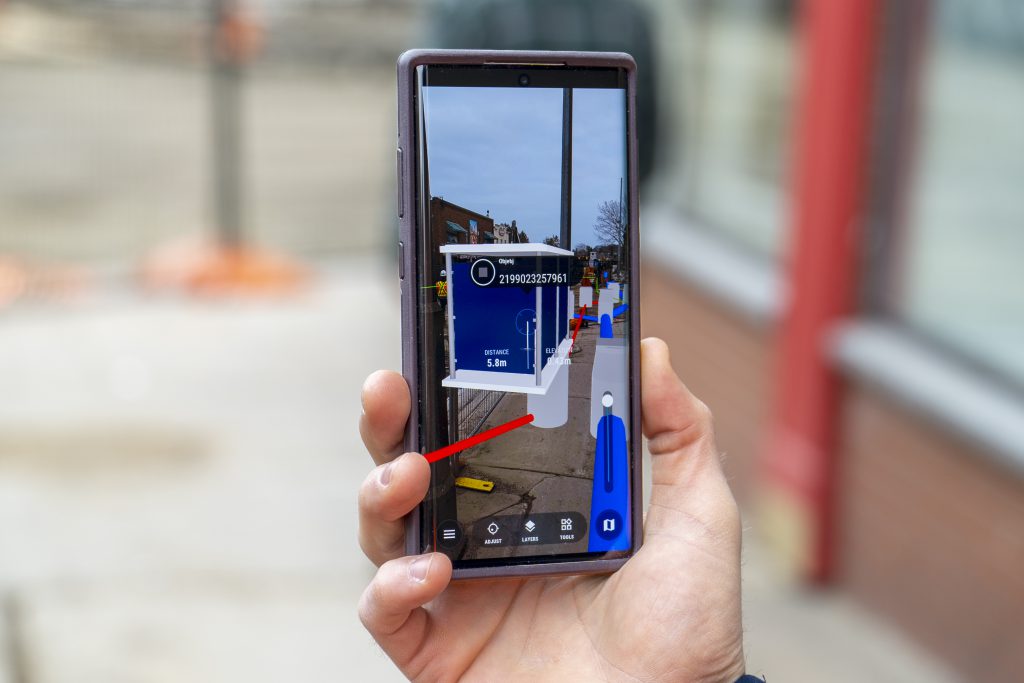 For industrial AR users, convenience, value, and form factor are more important than anything else. That's why a seemingly too-simple overhead display from RearWare managed to be much more broadly adopted in the oil and gas industry than, for example, the much more advanced Microsoft HoloLens 2.
In industrial settings, foldables offer only a slight advantage over conventional form factors. It is often easier to carry a small tablet like the iPad Mini than a phone that needs to be constantly folded and unfolded. True enough: a smaller chassis combined with an on-demand large screen does have a lot of promise for tight or hard-to-access environments. But current applications for foldable screens are limited.
One weak point of the Z series is the hinge. Yes, it has improved. Since the first version of the phone, the hinge has received many upgrades, allowing both the Fold 4 and the Flip 4 to be IPX8 water-resistant. But dust and debris are still the Achilles heel of the Z series. The devices are simply not yet as durable as they need to be, limiting their viability in industrial settings.

Foldables are a new phenomenon, and the accessory market hasn't kept up. So durable cases, industrial mounts, and other accessories are in limited supply. Without durable protection and secure mounts, already fragile Galaxy Z devices are unlikely to perform well in an industrial setting.
Moreover, the Galaxy Z Flip and Fold are expensive: $999.99 and $1,799.99, respectively. The iPhone 13 Pro starts at $999, and the iPad 2021 at $799. Even at these lower prices, both the iPhone Pro and the iPad Pro offer stronger hardware for industrial use than the current generation of foldables.
Another problem: lack of specialized sensors. iOS facilitates the AR experience with advanced LiDAR; Galaxy Z series provides only a basic camera setup. Without advanced cameras and sensors, Galaxy Z offers much less value for augmented reality.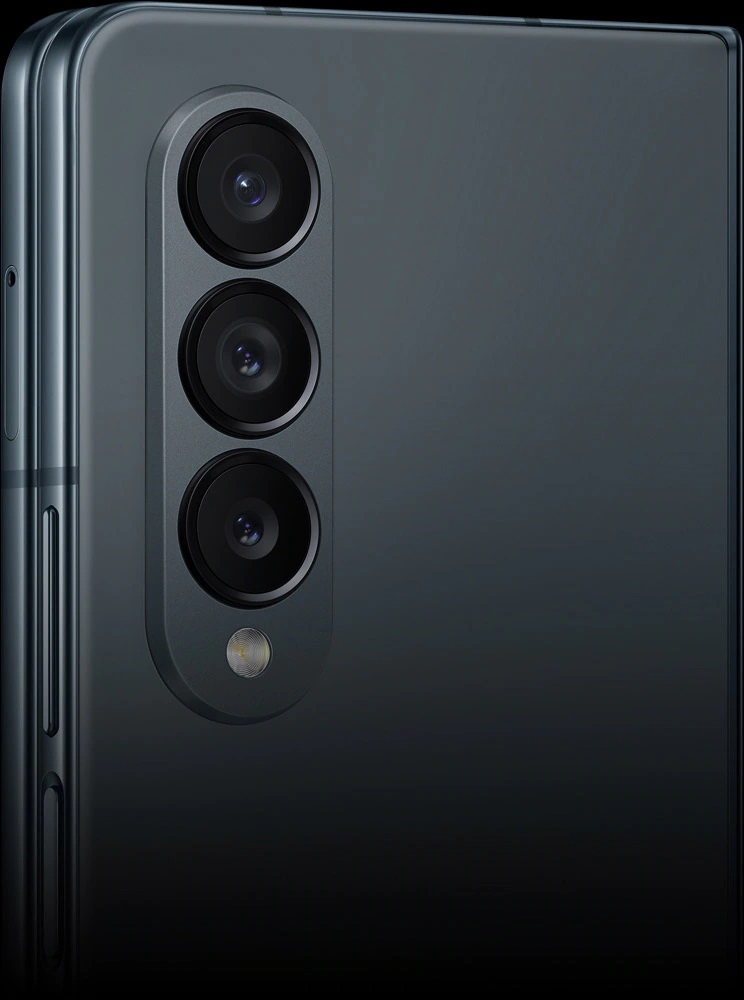 Conclusion
Among consumers, foldables are justifiably gaining momentum. But they are far from optimal for industrial settings. To be viable for heavy use in difficult environments, the hardware must become more durable. The price must come way down too. And missing features like LiDAR must be added.
The potential of alternative form factors is immense. Alternative designs may well soon replace traditional phones and tablets; we wouldn't rule out that possibility. As it stands now, though, foldables are not quite ready for prime-time industrial use, and we cannot recommend that you deploy foldables with industrial AR. Other options are simply cheaper and better.