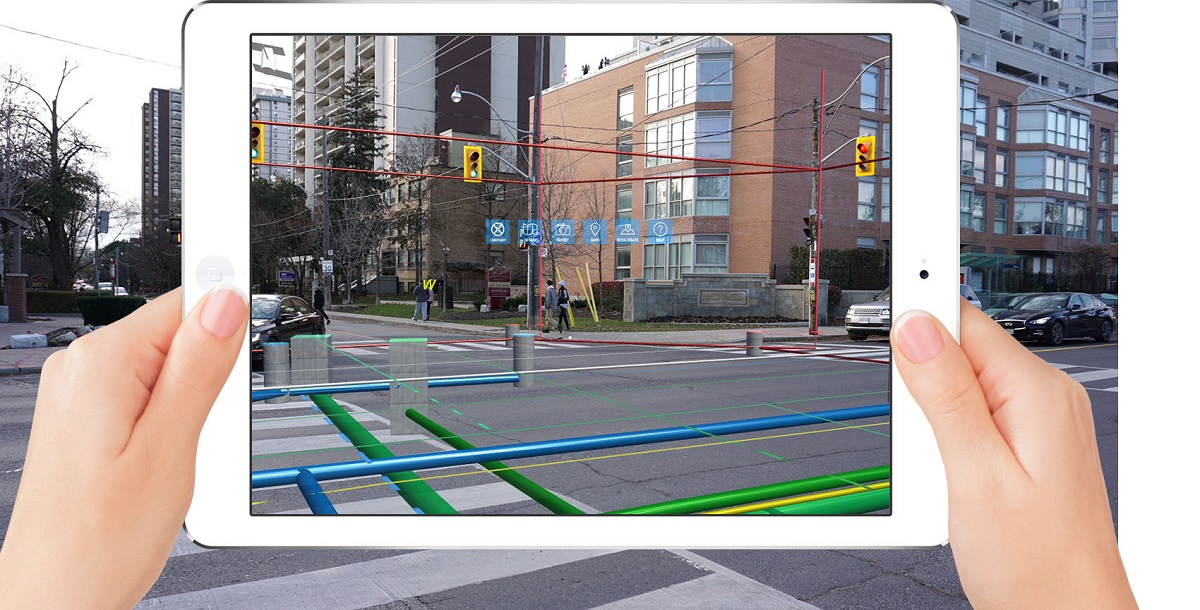 A new purpose for GIS data
vGIS Utilities transforms your GIS data into holograms that are overlain on your view of the physical job site.
You can use your phone, tablet, or holographic headset to "see" your underground utility infrastructure as you tour the work area.
Water pipes, sewage systems, and gas and electrical lines appear in your field of view as a natural extension of the real world.