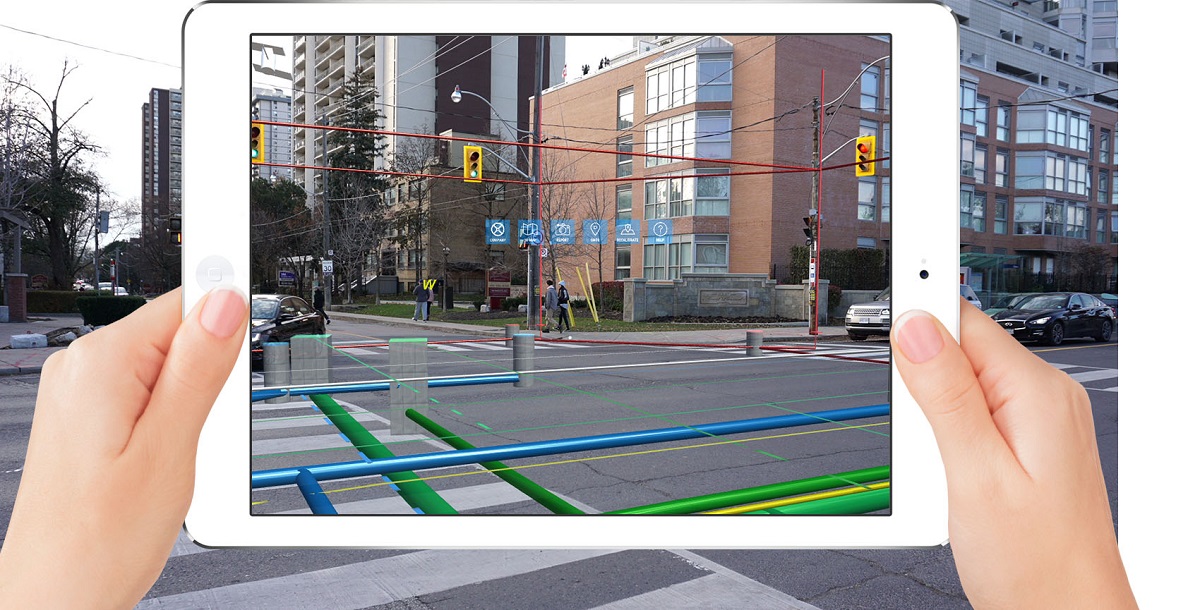 GIS data in Augmented Reality
vGIS Utilities transforms your traditional GIS data into augmented reality displays and holograms overlain on your view of a physical job site.
Use a device already in your pocket—Android phone or iPhone, a tablet—or even the futuristic Microsoft HoloLens to "see" your underground utility infrastructure as you tour a work area. Water pipes, sewage systems, gas and electrical lines appear in your field of view as a natural extension of the real world.
vGIS creates instant awareness of your surroundings, saving you time and helping you avoid costly mistakes.