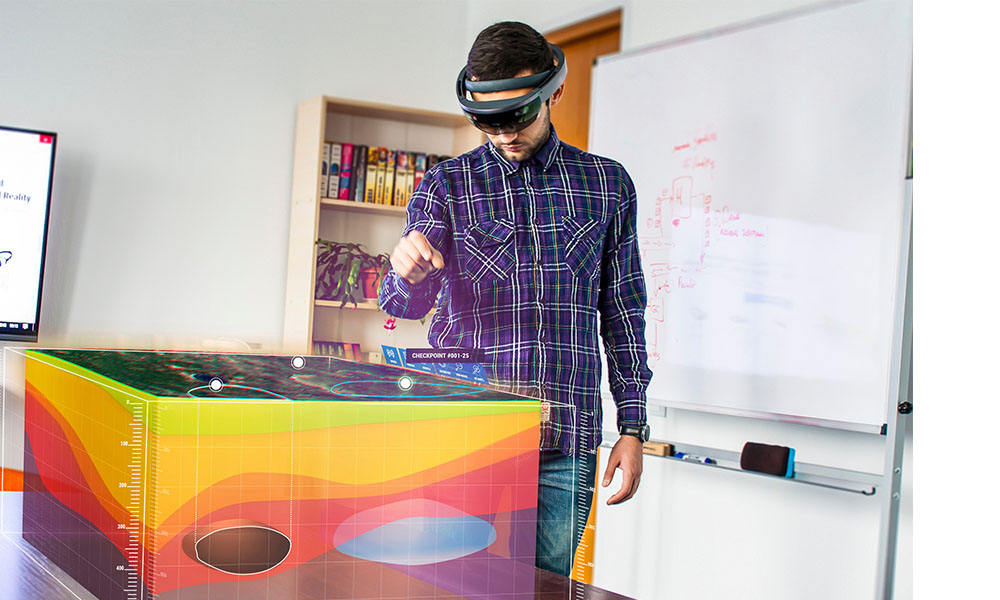 See your data in full 3D
vGIS Exploration lets you visualize mining and exploration sites as accurate 3D holograms. The information about geological formations is combined with data from other sources, such as production reports, to produce comprehensive holographic visuals.
vGIS Exploration holograms can be viewed by multiple users at the same time, simplifying project planning and reviews.