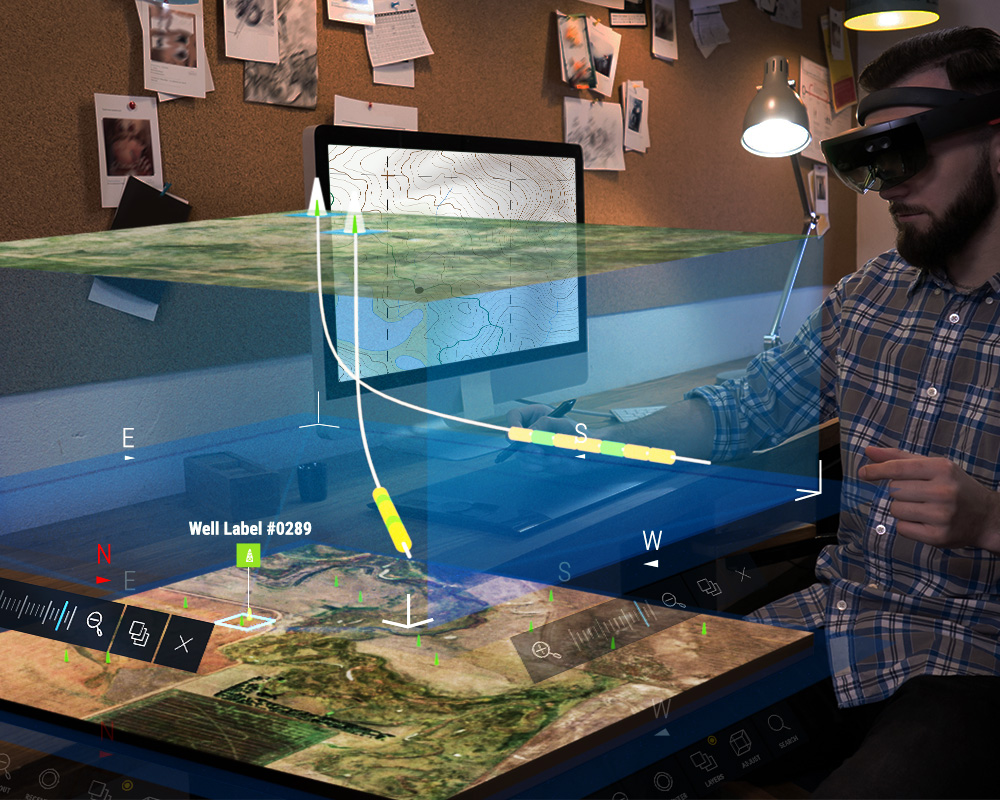 Your data in full 3D
vGIS Exploration projects mining and exploration data as accurate 3D holograms. Geological information is combined with mine schematics, real-time wellbore information, extraction progress and microseismic to produce comprehensive holographic visuals.
The geological and production data is sourced in real-time from your existing back-end system, thus eliminating the need for manual data manipulations.
vGIS Exploration holograms can be viewed by multiple users at the same time, simplifying project planning and reviews.