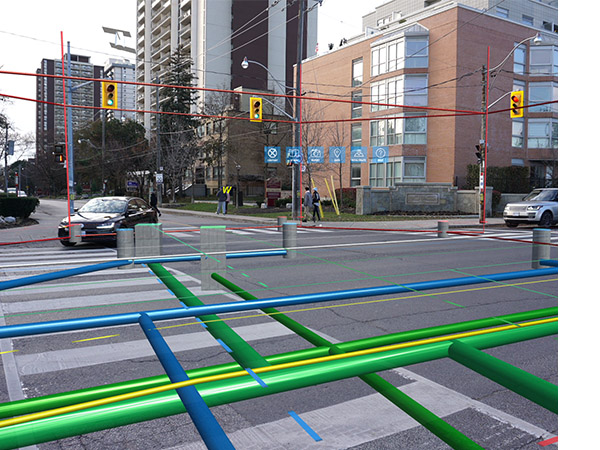 CAD and GIS data in Augmented Reality
vGIS Construction combines GIS data with CAD designs to create a unified Augmented Reality (AR) view of the existing and proposed infrastructure at the project site. Existing and to-be-built assets such as water inlets, pipes, lines and others appear in your field of view as a natural extension of the real world. Switch between the views of proposed and existing infrastructure on the fly, or get a combined view of the both to compare.
Choose the device that best suits your purpose—Android or iPhone, a tablet, or even Microsoft HoloLens—to "see" the existing and proposed utility infrastructure  at the project site.
vGIS creates instant situational awareness of your surroundings, saving you time and helping you avoid costly mistakes. Explore the case study below to learn more about vGIS's real-life benefits.