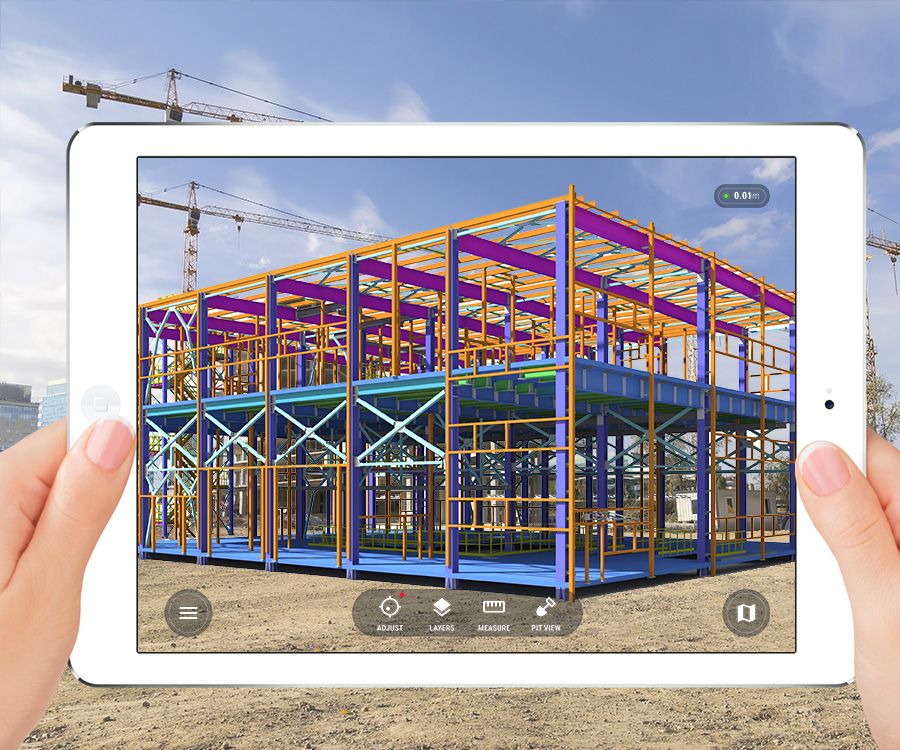 BIM/GIS data in Augmented Reality
vGIS Construction transforms traditional BIM engineering designs and "flat" GIS data into augmented reality displays and holograms overlaid on your view of a physical job site.
Use a device already in your pocket—Android or iPhone, a tablet, or even the futuristic Microsoft HoloLens—to "see" your designs & underground utility infrastructure as you tour a work area. Walls, pillars, beams, pipes and foundation can all be layered giving an unprecedented view of the present vs. the potential.
vGIS creates instant view of how design impacts job site realities helping you prevent errors that lead to project delays and expensive cost overruns.