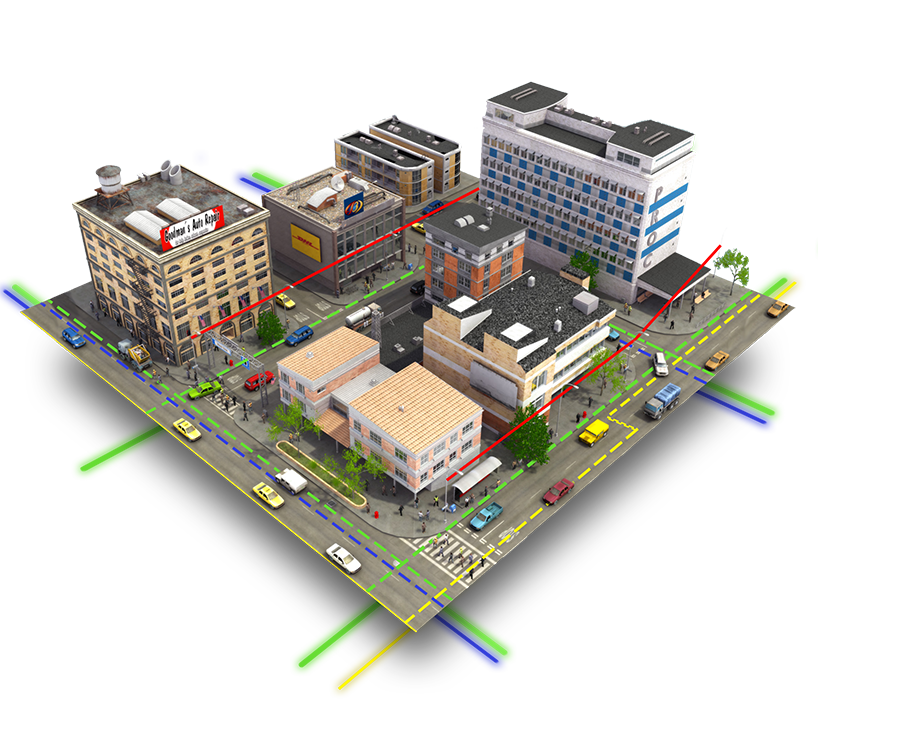 Let holograms tell the story
vGIS Planning uses holograms that can be viewed by multiple users at the same time to help with infrastructure project reviews. 3D visualizations let you conduct a virtual tour of the project, highlight issues, and discuss "what-if" scenarios in real time.
Visualize buildings, proposed structures, and infrastructure on a conference room table. Zoom in and walk around full-scale models placed in accurate geographic locations. Share your holographic views with colleagues and clients from anywhere in the world to speed up the planning and review processes.